Sponsors, Partners and Media Partners
sponsors

Founded in 1994, AdaCore supplies software development and verification tools for mission-critical, safety-critical, and security-critical systems. Four flagship products highlight the company's offerings: - The GNAT Pro development environment for Ada, a complete toolset for designing, implementing, and managing applications that demand high reliability and maintainability, - The CodePeer advanced static analysis tool, an automatic Ada code reviewer and validator that can detect and eliminate errors both during development and retrospectively on existing software, - The SPARK Pro verification environment, a toolset based on formal methods and oriented towards high-assurance systems, and - The QGen model-based development tool, a qualifiable and customizable code generator and verifier for Simulik(R) and Stateflow(R) models, intended for safety-critical control systems. Over the years customers have used AdaCore products to field and maintain a wide range of critical applications in domains such as space systems, commercial avionics, military systems, air traffic management/control, rail systems, medical devices, and financial services. AdaCore has an extensive and growing world-wide customer base; see www.adacore.com/customers/ for further information. AdaCore products are open source and come with expert on-line support provided by the developers themselves. The company has North American headquarters in New York and European headquarters in Paris.

IRT Antoine de Saint Exupéry is a world class excellence centre in Aeronautics, Space and Embedded Systems. This Institute of Technology combines resources from public and private partners to lead R&T activities in three strategic domains: High Performance Multifunctional Materials, More Electrical Aircraft and Embedded Systems. Applications targeted include aeronautics, space and embedded systems. Its world class expertise and technology platforms, as well as its collaborative environment boost the maturation and transfer of breakthrough technologies (TRL 4-6) to its industrial partners. Launched between 2012 and 2013, the 8 IRTs benefits from the French government Program "Investissement d'Avenir" (Investments for the Future Program) to boost high value competitive technological sectors.

Airbus produces some of the most modern aircraft on the market, with a reputably high standard of product support. The company's vision is to help shape the future of air transportation and drive sustainable growth worldwide.. This motivation, associated with an extensive expertise, propels Airbus to continue investing efforts in research and technology, particularly related to the field of advanced avionics systems and software. The development of techniques, methods, and tools associated with critical embedded systems and software is a key enabler, particularly within a highly-competitive global market context. Airbus is therefore involved in key European and national initiatives such as ITEA, Artemis/EICOSE, Aerospace Valley, and in a multiple of collaborative projects designed to steadfastly promote and develop new software architecture and techniques, modelling approaches, and integrated tools for avionics system innovation. Based in Toulouse, Airbus is a global leader in the aerospace and defense industries, employing over 55,000 people worldwide, with fully-owned subsidiaries in the United States, China, Japan, India Middle East, and spare part centers in Hamburg, Frankfurt, Washington, Beijing, Dubaï and Singapore. Airbus also has training centers in Toulouse, Miami, Hamburg, Bangalore and Beijing, an engineering center in Russia, and over 150 field service offices around the world. Airbus also relies on solid global industrial partnerships and collaborations with major companies and on a network of some 7,700 suppliers worldwide.

Continental develops intelligent technologies for transporting people and their goods. As a reliable partner, the international automotive supplier, tire manufacturer, and industrial partner provides sustainable, safe, comfortable, individual, and affordable solutions. In 2014, the corporation generated sales of approximately €34.5 billion with its five divisions, Chassis & Safety, Interior, Powertrain, Tires, and ContiTech. Continental currently employs approximately 208,000 people in 53 countries. In France, Continental is among the Top 20 of the most innovative companies and has therefore been the automotive preferred supplier over the last 35 years in this country. With more than 3200 employees in France (1600 engineers in R&D) the company has a high level of competencies and know-how which cover all customer and market needs from advanced research to aftermarket. With its local plants based in dynamic areas, the Automotive Group has set up partnerships with local industrial key players in France while creating synergies with the aeronautics industry. In France, Continental is a worldwide competence center for « High Tech for Best Value » innovations. The company offers "made in France" innovative, integrated and optimized systems which are combining high technology with best cost to its customers and to other low cost vehicle car manufacturers. The close cooperation between local R&D teams and local plants contributes to a high level of performance and quality which have been awarded several times.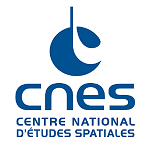 Founded in 1961, the Centre National d'Etudes Spatiales (CNES) is the government agency responsible for shaping and implementing France's space policy in Europe. Its task is to invent the space systems of the future, bring space technologies to maturity and guarantee France's independent access to space. CNES is a pivotal player in Europe's space programme, and a major source of initiatives and proposals that aim to maintain France and Europe's competitive edge. It conceives and executes space programmes with its partners in the scientific community and industry, and is closely involved in many international cooperation programmes—the key to any far-reaching space policy. The agency's more-than 2,400-strong workforce constitutes an exceptional pool of talent, with some 1,800 engineers and executives, 35% of whom are women. Through its ability to innovate and its forward-looking vision, CNES is helping to foster new technologies that will benefit society as a whole, focusing on: •Ariane •Sciences •Observation •Telecommunications •Defence

QA Systems Company QA Systems' fundamental goals are to accelerate and improve software development. Operating on a global scale, QA Systems has over 350 blue-chip customers, spanning a range of industries, including aerospace & defence, automotive, healthcare and railways. The company supplies and supports its own dynamic testing tools, in addition to carefully selected products from strategic business partners, for static testing, requirements engineering, architectural analysis and software metrics. Cantata Tool Cantata dynamically proves code with intelligent unit and integration testing, in the most cost effective manner. It provides a complete test development environment, built on Eclipse, and it integrates easily with developer desktop compilers and embedded target platforms. Cantata has been successfully used by customers worldwide since the 1990s to meet the main international safety-related standards, including: ISO 26262, EN 50128, IEC 60880, DO 178B/C and IEC 62304.
partners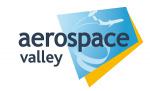 The Aerospace Valley World Competitiveness Cluster allies the Midi-Pyrenees & Aquitaine regions to constitute Europe's leading pool of jobs in the field of aeronautics, space and embedded systems. The purpose of the Aerospace Valley cluster is to grow jobs in its regions in the aeronautics, space and embedded systems sectors. In embedded systems, the cluster's development priorities focus on: - the dependability and reliability of embedded systems at all levels (software/hardware) - performance, modularity and the quality of mechanical, electrical-IT parts and energy development - systems diagnosis and prognosis - new modes of human-system interaction and inter-systems communication - the design of smaller, less expensive and more powerful components in conjunction with NanoInnov, a major program Embedded systems also offer numerous opportunities for diversification, particularly in the areas of health, energy and home automation. See Aerospace Valey web site for more information and contact : http://www.aerospace-valley.com/en/
media
ORGANISED BY



---
Important Dates
Abstract submission deadline extention:
a) New submission can be done up to June 28th
b) Update of submitted data (including pdf) is possible until July 5th
Authors Notification:
September 16, 2015
Full Paper for review:
October 15, 2015
Final Paper submission deadline:
November 15, 2015
sponsors
ADACORE

IRT SAINT EXUPERY

AIRBUS

CONTINENTAL

CNES

QA SYSTEMS

MATHWORKS

BUREAU VERITAS
partners
AEROSPACE VALLEY

TOULOUSE METROPOLE

LA REGION LANGUEDOC ROUSSILLON MIDI PYRENEES

ONERA
media partners
L'EMBARQUE

ALLIANCY.FR

EMBEDDED DESIGN

EMBEDDED CONTROL EUROPE