Easy to get to, down to earth and proud of its past, as Lille changes, fall under its spell as you're carried away to the crossroads of modern day Europe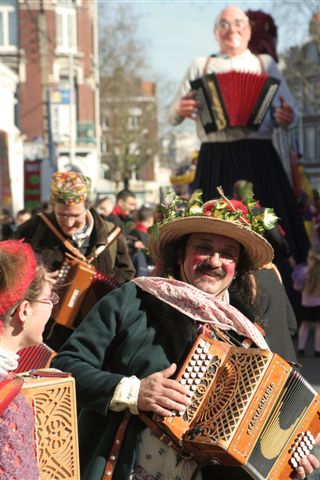 How could we mention Lille without mentioning the people of the North? Sincerity, hospitality, a festive spirit and a sense of fun are an integral part of life in Lille where festivals and Giants parade take place all year round. Any excuse to party, have fun, organise a fair, an improvised concert or down a pint of beer at the local Estaminet, is a good one.
© Hervé Leteneur skenea.eu/Office du Tourisme de Lille



Every year, in the first week of September, Lille floods with bargain hunters... Cars are banished from the streets, replaced by more than a million people combing the alleys of Europe's biggest flea market!
Shopkeepers, antique dealers and part-time traders line up elbow to elbow on the pavements.
Two days and one night of madness that have become a must for amateur bargain hunters everywhere.
The famous braderie!
OT Lille / © Max Lerouge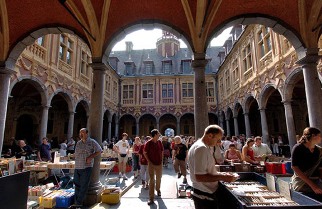 OT Lille / © maxime dufour

Festivals, traditional games, colourful markets with a
decidedly local accent, estaminets, inviting bistros,
sing-alongs, beer and waffles, a certain art de vivre…

It's a mixture of all these things that makes Lille such a
unique and magical place that simply has to be
discovered. The local folklore draws in and unites
people from all backgrounds.

This bonding spirit leads to unexpected meetings and
shared moments one could only dream of.
An uncomplicated, charming and lively city, ready
to welcome you with open arms.



OTC Lille / ©Laurent Ghesquiere


O

T Lille / © Frédéric Iovino