VISIT 1 CROSS GRIS-NEZ  - Regional Operational Centre for Surveillance and Rescue
Schedule : 8h30h - 17h
Rate : 55 €
Location : 1h30 from Lille by private bus
Quantity : 50 visitors maximum
http://www.cross-grisnez.developpement-durable.gouv.fr/welcome-to-gris-nez-mrcc-vts-r38.html
1 - Maritime Search and Rescue

2 - Supervision of Maritime Navigation

3 - Monitoring of pollution

4 - Monitoring of Marine Fisheries

 
---
VISIT 2 The Institute of Electronics Microelectronics and Nanotechnology (IEMN)
Schedule : 10h - 12h
Rate : 25 € 
Location : 20 min from Lille Grand Palais by metro 
Quantity : 30 visitors maximum
Mandatory : Information below together is a scanned copy of your ID is to be sent before September 10th to the organizers at  This e-mail address is being protected from spambots. You need JavaScript enabled to view it
Name

First Name

Quality

Birth date

Day/month/year

birthplace

Nationality

Compagny

Position

in  your Compagny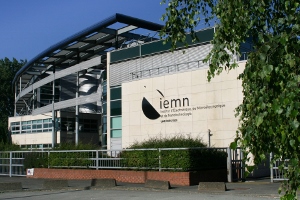 The Institute of Electronics, Microelectronics and Nanotechnology (IEMN) was founded in 1992 with the support of regional college of engineering and universities (Lille1, ISEN-Lille, UVHC) and the CNRS (National Center for Scientific Research). Today, nearly 500 people work together in scientific fields ranging from information and communication technologies (micro and nano-technologies) to physics and acoustics. The visit of IEMN will be focused on its main facilities:  Micro and Nanofabrication platform, Microwave Measurement and the Near-Field Platform facilities Please note that a very significant part of these means is opened to the national scientific community, in the framework of the Base Technological Network (BTR)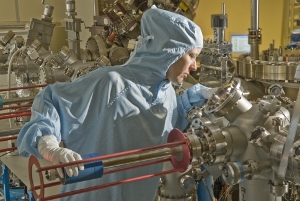 Micro and Nanofabrication platform :
The structure is organized in six technological resources: material growth, lithography, deposition, etching, characterization and integration. 1600 m² of clean-room area and 26 people are devoted to support the research activities in those innovation areas. Moreover, the clean-room is ISO6 certified.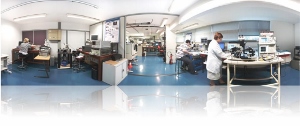 Microwave Measurement Facility
The electrical characterization platform gathers IEMN common equipment for measuring the main electrical parameters of devices in a large area of 350m².
These experiments and experimental techniques could be divided in 6 sub-laboratories:
Wide frequency range capability - THz characterization

Nanodevices characterization

Characterization over a wide temperature range

Low noise characterization

Non linear characterization

MEMS characterization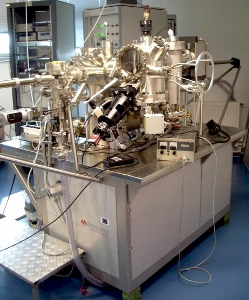 Near-Field Platform
The IEMN Scanning Probe Microscopy platform supplies premium tools to observe and manipulate atoms and nanometric objects with 8 microscopes on a large area of 250m²
---
 VISIT 3 The space aeronautics research center, and defense (ONERA)
Schedule : 9h - 11h30
Rate : 15 €
Location : 15 min walkind distance from Lille Grand Palais
Quantity : 60 visitors maximum
Mandatory : Information below together is a scanned copy of your ID is to be sent before September 10th to the organizers at This e-mail address is being protected from spambots. You need JavaScript enabled to view it  
Name

First Name

Quality

Birth date

Day/month/year

birthplace

Nationality

Compagny

Position

in  your Compagny

 
Important : No camera and no picture allowed during the visit
The Lille Research Center is one of eight major facilities operated by the French aerospace research agency, ONERA (Office National d'Etudes et Recherches Aérospatiales). Well established in the region, it is the gateway to a dynamic scientific community, deeply involved in ambitious projects on the local, national and European level. Whether involved in basic research, applied research or technical investigations, our Lille-based researchers, numbering 90, are constantly inventing, experimenting, simulating, measuring. always with an eye on  industrial applications. The Lille Research Center specializes in fluid, flight and structural mechanics. It deploys an extremely powerful suite of test systems, as well as an experience team for the design and construction of instrumented models.
The visit of ONERA will be focused on its main facilities, according to these 5 domains :
1-    Fluid mechanics : shaping modern design
To enhance all types of products, the aerodynamicists at Lille are working on both new shapes and new methods to characterize these shape. They constantly compare their numerical models with the results of experiments, so they can deliver validated computation codes and concepts to the end user. This work is primarily for the aerospace industry, but fluid mechanics is also the engine driving the Lille Research Center's diversification strategy.
 

Horizontal wind tunnel L1 to test aerodynamic configurations

 

Bench B20 catapult to study a model in free flight
2- Flight mechanics : controlling objects in motion
Flight mechanics is an applied discipline by excellence, and progress in driven by the need to solve new problems in relation to evolving aircraft design, safety requirements and flight conditions. Lille's researchers make a major contribution to this field through the development of new tools and methods, capable of handling even the most complex phenomena, including very-large aircraft flexibility, flight in turbulence, spins, etc. They call on an unmatched array of test facilities (catapult, vertical wind tunnel, etc.), which enable them to reproduce and study every single phase of flight.
3- Structural mechanics, for enhanced vehicle performance and safety
Researchers combine experimentation and simulation to better understand the damage and destruction mechanisms affecting structures. Using this approach, they can provide industry with the data and models needed to improve vehicle performance and safety, while also cutting production and operating costs.
| | |
| --- | --- |
| Tower crash to test the structures' resistance | Mounting a wing model in workshops |
4- Models, a key to understanding complex phenomena
The Lille-based Model Design and Production department (DMS), makes models for customers both within the agency and outside. These are sophisticated scale models, designed for use in wind tunnels or other test labs, where they reproduce the phenomena demanding specific loading and high-precision embedded instrumentation.
5- Diversification strategy
Working for the aerospace industry, where performance and safety are critical, our Lille researchers have built up a broad base of test system expertise that could also benefit many other sectors. Our technology know-how has already been transferred to industries as diverse as land and maritime transport, construction and civil engineering, heating, ventilation and cooling, machine tools and agrifoods.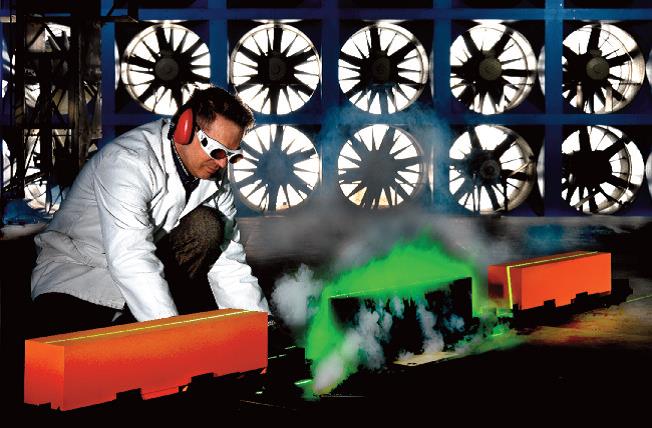 Model of freight train in the L2 horizontal wind tunnel
---
VISIT 4 THE MINING HISTORY CENTRE IN LEWARDE
Schedule : 8h45 - 13h00
Rate : 40 €
Location : 1h30 from Lille Grand Palais by private bus with english spoken guide
Quantity : 60 visitors maximum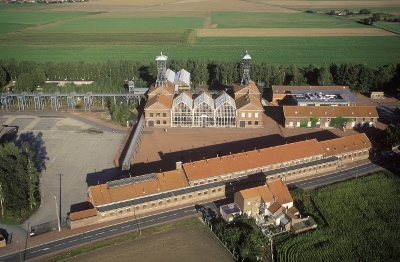 Vue aérienne du Centre Historique Minier © Pierre Cheuva/Centre Historique Minier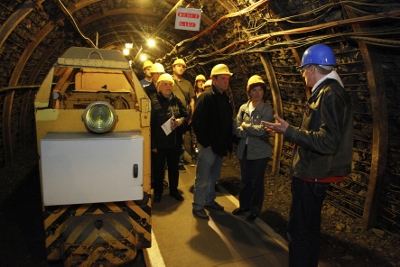 Les galeries © E. Watteau/Centre Historique Minier
The Mining History Centre, created in 1982 at the impetus of the nationalised mining company, opened to the public in 1984. Its aim is to conserve and promote the Nord-Pas de Calais's mining culture, so that future generations can learn about three centuries of mining in the area.
The site is made up of three entities : a mining museum, a documentary resources centre which houses the archives of the Nord-Pas de Calais coalfield nationalised mining company, and a scientific and technical energy culture centre explaining the history of coal in the context of the wider history of energy.
Gradually, the site took on its current appearance: the machine building with its glass roof, the galleries and the first themed exhibitions were set up during the 1980s. Then, in the 1990s, new editorial and events policies were implemented: each year, a new publication was added to one of the centre's two collections and several temporary exhibitions and events were organised for visitors to the centre, including the Patois Festival, Museums at Night and the Heritage Days.
During the 2000s, the Mining History Centre, which had reached saturation point in terms of visitor capacity, was restructured to create 4,000m² of new or renovated buildings: a new reception building to welcome visitors in more comfortable surroundings and new exhibition areas, both permanent and temporary.
Today, 150,000 people visit the site each year. The centre is classified as a historic monument and belongs to the Nord-Pas de Calais Region. It is also subsidised by the French government, Douai Urban Area and the Heart of Ostrevent local towns.
With the help of audio guides in available in English, German, Dutch, Polish, Italian and Spanish, you can visit the themed exhibitions to learn all about how coal is formed, the history of the mining era in the region and the daily lives of miners and their families. Then, with a guided tour of the galleries, step into the miners' underground world, recreated by the throbbing of the machines and projected images to help visitors imagine the miners at work. As an addition to your visit, we offer a very special "Meet a former miner" experience (in French only): the miner will tell you all about his career, working conditions, safety underground and much more.
---