RADAR 2014 will take place at

Lille Grand Palais
1 Boulevard des Cités Unies
59777 Euralille - Lille France


HOW TO GET TO LILLE?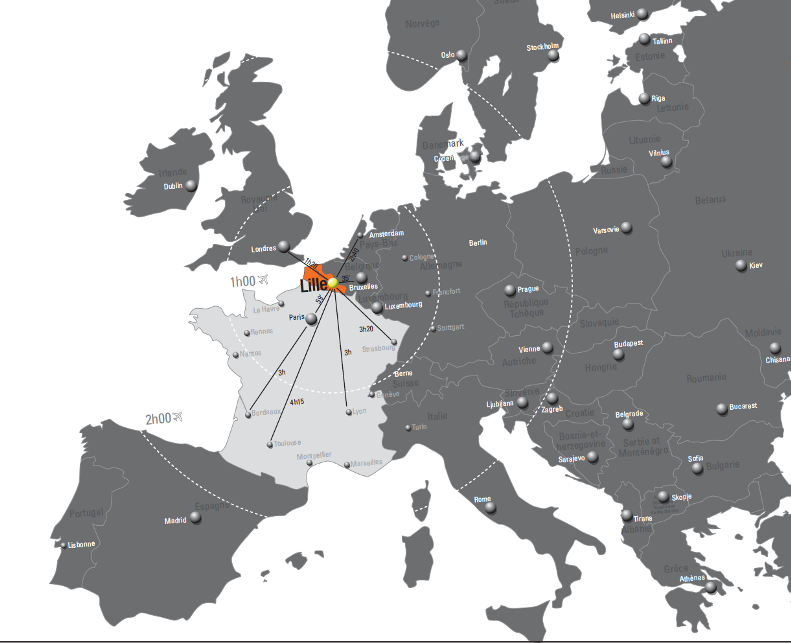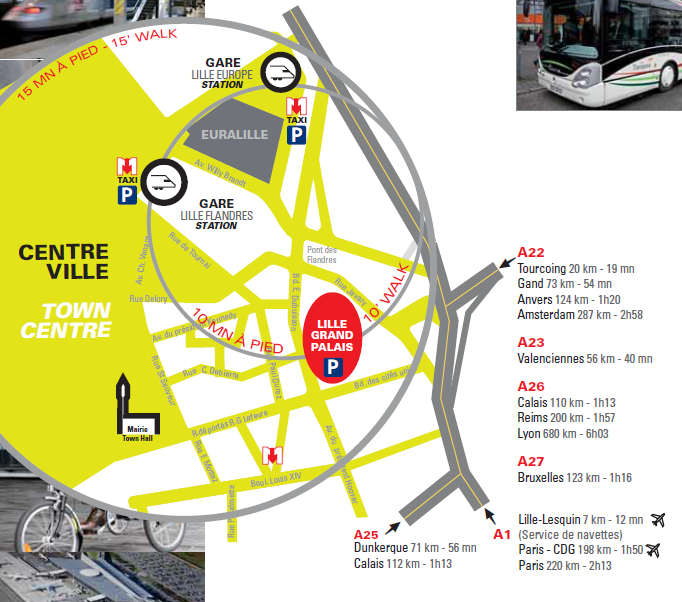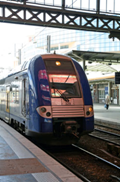 Situated just 400 meters from one another, Lille's two train stations are located in the city centre and are served by both the subway and the tram.

Lille Flandres Station: TER regional trains and direct TGV service to Paris.
Lille Europe Station: Eurostar service to London and Brussels, direct TGV service to Roissy Airport, Paris and all major French cities.




Brussels:

38 minutes, 14 TGV and Eurostar trains a day

Paris :

1 hour, 26 direct TGVs a day

London :

80 minutes

Lyon :

3 hours, 11 direct TGVs a day

Rennes:

3 hours and 50 minutes, 4 direct TGVs a day

Marseille:

4 hours and 30 minutes, 6 direct TGVs a day

Bordeaux :

5 hours, 6 direct TGVs a day

Montpellier :

5 hours, 5 direct TGVs a day

Strasbourg:

3 hours and 20 minutes
BY PLANE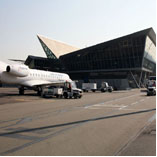 The Lille-Lesquin International Airport is located 10 km from Lille city centre.

It serves more than 70 national and international destinations.
Scheduled domestic flights with Air France, Ryanair, Volotea, Easyjet and Vueling Companies to and from: Biarritz, Bordeaux, Lyon, Marseille, Nantes, Nice, Strasbourg and Toulouse.
Direct international flights to and from: Barcelone El Prat, Porto, Alger, Oran and Tunis.

Shuttle service from the airport (Gate A) to the city centre (bus stop sign "Liaison aéroport" outside the Euralille shopping center) is available. Length of ride: 20mn
BY CAR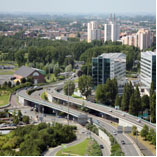 Six motorways lead to Lille:
A1 from Paris (220 km)
A22 / E17 from Ghent (75 km), Antwerp (125 km) and Amsterdam (290 km)
A23 from Valenciennes (53 km)
A25 from Dunkerque (80 km) and the A26 from Calais (110 km)
A27 / E42 from Brussels (110 km)

Lille has street level car parks offering about 20,000 parking spaces as well as several metro car parks in the city centre, in addition to on-street pay-and-display ticket parking. The rate generally varies between €1.30 to €1.60 an hour, depending on the location.

Nevertheless, it is recommended that you park outside the city centre and use the metro or the Citadine bus.
BY EUROTUNNEL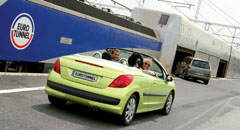 Eurotunnel Le Shuttle offers a fast and frequent service from Folkestone to Calais in just 35 minutes and with up to 4 shuttle departures an hour. Lille is only an hour and a half drive from the Eurotunnel Calais Terminal on the A26 motorway.
For more information : 08443 35 35 35 (from the UK) or 0810 63 03 04 (from France).